Road to Grails 2.3: RESTful URL Mappings and URL...
In then next milestone of Grails 2.3 we're aiming to improve the REST support significantly and part of that is improved URL mapping. This week I pushed the updates to the implementation which includes: Supports for singular and plural RESTful resources Nested RESTful resources Namespaces Easy linking to RESTful resources To find out more checkout the documentation updates. Oh and one...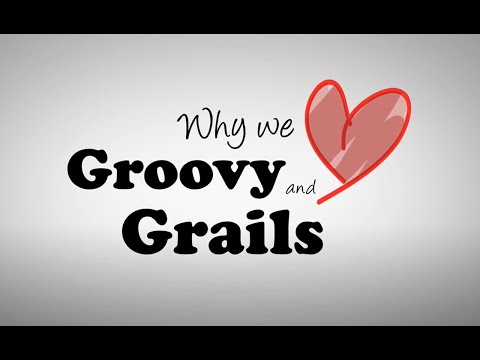 Grails 2.3 M1 and Upcoming M2
For those of you who missed the news, yes Grails 2.3 M1 is out now! There is some great stuff in there, and fantastic contributions. Jeff Brown wrote the new Data Binding mechanism, Burt Beckwith the Hibernate 4 support and Lari Hotari did wonderful work on XSS prevention and performance optimisation. Now we're focusing on Milestone 2, I'm diving head first into the REST...
More on "Where next for Grails"?
Last week Peter Ledbrook wrote a nice summary of where we are at and where we should be going with Grails over the next few years. He made some interesting points, and it is true that Grails is indeed at an inflection point in its history. Application architectures are changing. The traditional model that the Servlet era APIs were designed for is becoming valid for fewer and fewer cases. Mobile...
Road to Grails 2.3: Async Support
With Grails 2.2, we introduced some basic support for accessing the Servlet 3.0 async APIs. However, we knew then that the Servlet 3.0 API wasn't the programming model we wanted to expose to users. The reasons for this are: The Servlet 3.0 APIs are servlet specific Like the rest of the Servlet API they are low-level and verbose The Servlet 3.0 API is just not very Groovy Starting in...
Little Goblin: Grails-based browser game framework →
Interesting project to create a browser game framework for Grails
Road to Grails 2.3: Forked Execution
In previous versions of Grails everything we did has been in-process. In other words, when you run something like 'grails run-app' the Tomcat container would live in the same JVM process as the 'grails' command. Likewise if your run 'grails test-app' the tests are run in the same process as the 'grails' command This has several issues, some of which...
5 tags
Road to Grails 2.3: Improved Dependency Resolution
During the various Grails conferences last year (2GX, Gr8conf, Grails Exchange etc.) there were significant numbers of people who commented that dependency resolution was their biggest problem with Grails. We've made improvements in this area already, in Grails 2.1 we introduced proper Maven support, but that still requires you to use the Maven build tool. Folks using the normal Grails...
3 tags
Grails Unit Testing and a little fun with @Before →
Interesting post, the unpredictable ordering of JUnit @Before methods is a real problem. Anyone know a solution to this for JUnit 4?
2 tags
Grails 2.2 Released! →
3 tags
Excellent Building Google Calendar in Grails... →
Craig Burke has put together an excellent series demonstrating building a Google Calendar type application using Grails and jQuery.
2 tags
The MongoDB NoSQL Database Blog: Groovy on Grails... →
mongodb: Groovy and Grails' speed and simplicity are a perfect match to the flexibility and power of MongoDB. Dozens of plugins and libraries connect these two together, making it a breeze to get Grooving with MongoDB. Using Grails with MongoDB For the purpose of this post, let's pretend we're writing a…
4 tags
Grails 2.0.1 Available...
Today we put out Grails 2.0.1, we've been keeping our eyes open for folks who are having trouble upgrading and trying to proactively fix the issues that people encounter during an upgrade. Grails 2.0.1 is the result of that work and includes over 80 bug fixes and improvements, hopefully paving the way for more folks to upgrade.  Let us know if you're having trouble and we'll...
3 tags
Chronic iMac Wifi Kernel Panics in Lion
Dear Apple, I want to like Lion I really do, but as of today I cannot recommend anyone upgrading to it if you own an iMac (mid 2011). I personally am going to downgrade to Snow Leopard at the next available opportunity. There are chronic Wifi related kernels panics that are seemingly going unaddressed by Apple. I personally have 3 or 4 kernel panics per day (using 10.7.3). There are multiple...
5 tags
O'Reilly: Mastering Grails 101 Video →
Check out this 3 hour+ screencast of starting out with Grails 2.0 by the excellent duo Tim Berglund and Matthew McCullough. Nice to see some professional level screencasts out there.
3 tags
Call for testing of existing Maven plugin
If anybody out there has the time please test out Maven plugin for Grails 2.0 and report back any issues. Instructions for setup can be found here.
3 tags
5 tags
Functional testing Grails core with Gradle, Spock...
Today I pushed a new functional test suite for Grails that is based on Gradle, Spock and Geb. I have been relatively frustrated with our existing functional test suite and wanted to modernize it to take advantage of all the latest innovations happening in the Groovy testing community. The requirements fulfilled by the new test suite are as follows: Allow tests to be created in a standard Gradle...
3 tags
4 tags
Lessons learnt developing Groovy AST...
Updated 17/01/2012: Info on handling exceptions  During the development of Grails 2.0 we shifted a significant amount of meta-programming logic to Groovy AST transformations.  The advantages of AST transformations are several. More flexible DSLs can be created, you don't pay a runtime startup cost to use these DSLs and as a framework developer you can inline method calls where...
3 tags
"wmacgyver: with #groovy #grails RT @rusmeshenberg: For this launch, we built a..."
– Netflix using Groovy and Grails to support their UK launch: https://twitter.com/wmacgyver/status/156442501924929536
4 tags
Grails Roadmap Update
I've updated the Grails roadmap with what we plan to work on through the course of 2012. Initial work is around refactoring our build system so that it can easily be reused by the Maven plugin (which will help us get setup for the eventual migration to Gradle). Then there are some key areas targeted for improvement including our handling of encoding / escaping in views to improve security...
5 tags
New version of GORM-JPA plugin available
I've just released a new version of the GORM-JPA plugin. Documentation is available here. This plugin differs from the older implementation in that it is based on the new Grails Data abstraction that I mentioned recently. The plugin also includes an interesting use of Groovy AST transformations. There is an @JpaEntity transformation that transforms regular GORM syntax into a JPA entity at...
"fesaab: @grailsframework rocks!!! All my "jesus! if I had time"..."
– https://twitter.com/fesaab/status/156717320843165696
5 tags
Custom Implementations of GORM
I just thought I would highlight once again what we are doing with Grails on the data layer. The Grails Data Mapping project is essentially where all new data work is happening with Grails. It is divided into two parts: A core API for developers to implement to provide CRUD and querying onto any datastore imaginable  A GORM layer that operates on top of this core API and provides the...
This Week in Grails: 2012-01 →
Burt's first post of the year, with all the new happenings
5 tags
Another great Grails 2.0 screencast by Bobby... →
This time with CoffeeScript!
4 tags
GMock 0.8.2 released with Grails 2.0 support →
The popular Groovy mocking library now supports Grails 2.0!
3 tags
Jump into Grails 2.0 Screencast →
Bobby Warner has put together a nice screencast showing how you can get started using Grails 2.0
4 tags
Musings on Maven
Those of you who know me, probably know that I'm not the biggest Maven fan in the world. I have, historically, resisted integrating Grails strongly with Maven and the work on the Maven plugin for Grails has been fleeting at best. I have grown to be a strong believer in the future of Gradle and for Grails 3.0 we are in all likelihood going to be migrating Grails to Gradle as its primary...
2 tags
This Week in Grails & Year In Review →
Burt did a good job of summarizing the year's activities
3 tags
InfoQ interview I did at JavaOne. →
Talks about Grails 2.0, NoSQL and the future of Grails. 
3 tags
Form fields plugin by Rob Fletcher →
Pretty exciting work happening here to make the next generation of the popular bean-fields plugin. Could one day make it into Grails core.
2 tags
New Years Resolution 2012: Blog more
Welcome to the home of my new blog. I admittedly have been neglecting my previous blog because I found Twitter to simply be a better platform to voice the things I do on a day to day basis. Having said that, Twitter does restrict what you can communicate so I'm hoping to get the best of both worlds using Tumblr. I'll be hopefully posting more comprehensive posts on our adventures...